Trump criticizes evangelical leaders for not backing his 2024 presidential bid

Just days before Donald Trump hosts his first 2024 event in South Carolina, a state whose evangelical population has long played a critical role in its presidential primary, the former president is lashing out at religious conservatives who have declined to endorse his third presidential campaign.
Trump's comments to conservative journalist David Brody in a podcast interview Monday, in which he decried the "disloyalty" of evangelical leaders who have withheld public support for his campaign, were the latest in a series of bewildering remarks he's made about one of the most critical voting blocs in a Republican primary.

"Nobody has ever done more for Right to Life than Donald Trump. I put three Supreme Court justices, who all voted, and they got something that they've been fighting for 64 years, for many, many years,'" Trump told Brody, referring to the Supreme Court's overturning of federal abortion r
My husband is an evangelical pastor. Trump's comment does not shake me. Real Jesus followers know the truth. Trump is exposing the "woke" evangelicals that any of us with eyes to see have already come across. Even well known pastors, preachers and leaders were all on board with "the shot" and they were even getting money for convincing gullible church folks to take it. Many evangelical congregations fell apart because they stayed closed for so long during the pandemic scare. Those "woke" leaders need to be called out. God wins!!!

Notice: Undefined index: tg1tga_access in /home/admin/www/anonup.com/themes/default/apps/timeline/post.phtml on line 396

You have a good point of view and i like the way you think.
God bless you and your family.

Notice: Undefined index: tg1tga_access in /home/admin/www/anonup.com/themes/default/apps/timeline/post.phtml on line 396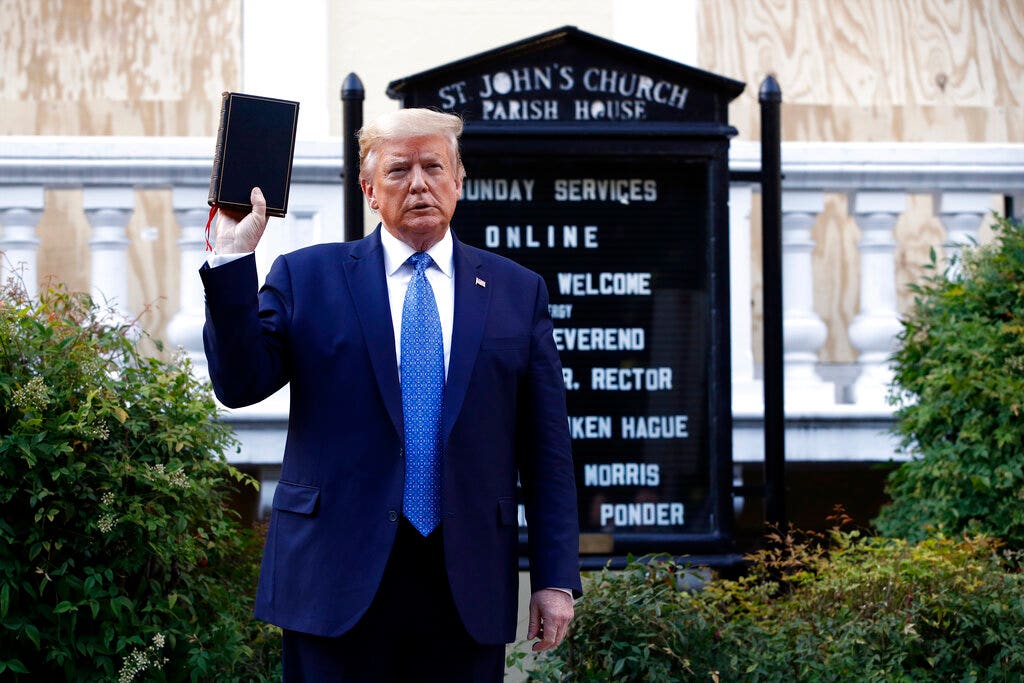 Notice: Undefined index: tg1tga_access in /home/admin/www/anonup.com/themes/default/apps/timeline/post.phtml on line 396